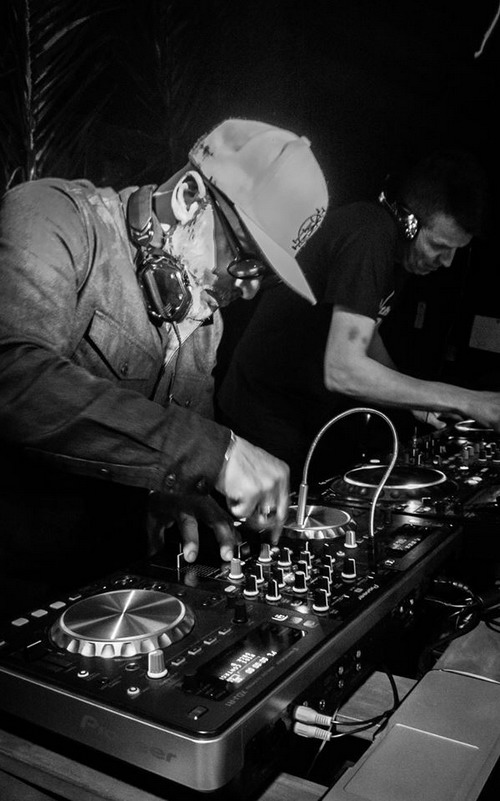 // generi musicali : unconventional sound/radical mestizo/alt-rock/crossover
componente della crew alt-rock Trinacria Beat Box (w/ antonio vetrano e JJ salafia)

componente del progetto DISKOPARTYZANI 2019/18/17/2016/15/14/13/12
MONO (CT.19.18 MA (CT.18.17/16/15/14/13/12
Barbara Disco Lab (CT.
10.09
MER / La Chiave / Mercati Generali (CT.06
TAXI driver (CT.03/02/01/00/99
Mercati Generali (CT.02/01/00/99
Clone Zone (CT.98
La Tasca (CT.97
Krasnapolsky (CT.96
Carbonari (CT.95
//
collaborazioni in consolle
Asian Dub Foundation sound system, Explosiva (S.Ricciardone - G.Valletta), D.Tignino, S.Ghittoni, DJ Miele, DJ Scratchy (UK), Martini Bros, Alessio Bertallot, Andrea Lai, Max Ferraresi, DJ Herca, M.Napoli, S.Borrelli, A.Vetrano, P.Mei, G.Cottone, Floro, R.Agosta, G.Runza, Cinasky, Ras Dedo, Stone Mama Sound System, Zu Luciano, Massimo Sapienza, Mario Venuti, Marcello Cunsolo, Cesare Basile, Amici di Roland, ILO, Blatta & Inesha, JJ.Salafia, Industry of Cool, Tommy Boy, Frank Siccardi, WillyB, Luigi Barone, Peppe Azzaro (kebana crew), Morgana, DJ B.O.N. (UK), Enrico Silvestrin, Jaz Sazzah & MC Cico, Micole Martinez, 5th suite, Russel Lissack (Bloc Party), Roberta (Verdena), Frankie Hi NRG MC, Shantel, Roy Paci
// DJ in manifestazioni
XI ed. THE CURE party (Catania. 19
riSUONA THE CLASH, in memory of Joe Strummer (Catania. 18
The Cure Party 40th (Catania. 18
RAIZES Wolrd Music Fest (Catania.17
XMAS Before LAND (Catania.17
ROCK THE TARGIA (Siracusa.17
INDIE CONCEPT XIII ed. (Catania.17
COUS COUS FEST (San Vito Lo Capo TP.16
MANU CHAO LA Ventura Direction Sud (CT.15
Indie Concept IX ed. (CT.14
CATANIA riSUONA THE CLASH Vol.4 (CT.13
One Day Music (CT.13
Nun Sia Maya (Siculamente) (CT.12
Jack's On Tour - No.7 Jam (CT.12
Live 4 Emergency (CT.12
NOTfest (Noto SR.12
One Day Music (CT.12
Jack Daniel's On Tour 011 (CT.11
Big Fish Vol.2 (Madder) (CT.11
One Day Music (CT.11
"BLACK ROSES" – Donne In Nero (CT.11
Festa Democratica (live w/ None of Us_ CT.10
One Day Music (CT.10
The Cure Party (CT.10
Indie Concept 2010 (CT.10
The Clash Tribute (CT.10
One Day Music (CT.09
East Coast Party (CT.09
Suburban Live Set #8 (CT.08
SO Far Festival VI° ed. (CT.08
The Cure Party V° ed. (CT.08
Suburban Live Set #7 (CT.07
Jack Daniel's Live Tour (scordia_CT.06
Diesel U Music (CT.06
Suburban Live Set #6 (CT.06
Red Bull Distric Ride (CT.06
Indie Concept (CT.06
Coca Cola_cool contact (Taormina. ME.05
Rock TV Tour (Scordia_ct.05
Catania_Risuona (CT.05
Coca Cola Light "operazione Caicco" (SICILIA ORIENTALE + EOLIE.04
Panna Knock Out | Nike | Red Bull Home Groove (CT.04
Nirvana Day (Area#1.CT.04
Dentro il Taxi (Taxi Driver.CT.02/01/00/99/98
Sonica true vibes festival (Misterbianco.CT.02
Barockfest (CT.02
Sonica true vibes festival / PalaPringles (Misterbianco.CT.01
Playa Fire Splash (CT.01
MusicAteneo (CT.01
Hot Jump / Red Bull (Etna.CT.01
Festa della L.I.L.A (CT.99
Carovana Antimafia (Scordia.CT.98
Oktober Fest (CT.98
Rock Targato Italia (CT.98
Festa 10 anni L.I.L.A. (CT.97
T.A.Z (CT.96
Rock Fest (SR.95
// live support - DJset/warm-up
+2019 Dimartino, Modena City Ramblers, Suvari, Olympia B + Electric Chateau, Lead To Gold, Miramundo, Titti Smeriglio, Tapso II, Chalo Correia, Heavy Wood, Love in Elevator, Sex Pizzul, Magmafunk
+2018 Street Chords, Kunsertu, Ganu, None of Us, J.Lamotta, Keet & More +2017 Malmaritate, POPX, Luca Madonia,Camillas, Dente, Fabio Abate, Samuel, Lello Analfino (Tinturia), Mario Venuti, Roy Paci, Espana Circo Este +2016 Kutzo, Ministri, Marta sui Tubi +2015 Nobraino, Cristina Donà, Colapesce, Tinturia, Dimartino, MANU CHAO, Lo Stato Sociale, Paolo Benvegnù, Frankie Hi NRG
+ 2014 The Cyborgs, Dounia, Tony Canto, Denovo, Qbeta, Marta sui Tubi, Tonino Carotone, Paolo Benvegnù
+ 2013 Paolo Benvegnù, Tre Allegri Ragazzi Morti, Ministri, Calibro 35, MEG, CIAORINO, Marco Cocci
+ 2012 Sick Tamburo, Colapesce, Lombroso, Meganoidi, Brunori SAS, Offlaga Disco Pax, Shantel, Il Pan del Diavolo, Amor Fou, The Cyborgs
+ 2011 Linea 77, Plastic Made Sofa, Lydia Lunch feat. Gallon Drunk, Marco Cocci, Alessandro Fiori (Mariposa), I Cani
+ 2010 Fratelli Calafuria, Marcello Cunsolo (Flor), None Of Us, Tre Allegri Ragazzi Morti, Minnaars (UK), Linea 77
+
200
9 Boppin'Kids, Caparezza,
Sciantosa
+
200
8 Caparezza, Giuliano Palma & Blue Beaters, Linea 77, Enon, Il Genio, The Raveonettes, MAB, Vegetable G, Les Fauves, Le Loup Garou
+ 2007
Asian Dub Foundation sound system, Psycho Radio, None of Us, A Toys Orchestra, Laundrette, Balkan Beat Box, Songs For Ulan
+ 2006
Masoko, Lanterna (Henry Frayne), Baustelle, Jovine, Marta sui Tubi, Roy Paci e Aretuska, Giuliano Palma & Blue Beaters
+ 2005
Ulan Bator, Tinturia, Bambole di Pezza, Labyrinth, Zulù (99 posse), Linea 77, Meganoidi, Songs for Ulan, Francois e le Coccinelle, Moltheni, Hugo Race, Yuppie Flu, Marco Parente, CUT, Three in one gentleman suite
+ 2004
Prozac +, Mike Patton & Rahzel, Tre Allegri Ragazzi Morti,
No Means No, Piotta
+ 2003
Amici di Roland, Raw Power, Capitan Jive, Zongaje, Al Mukawama, Ulan Bator, Caparezza
+ 2002
Dem Brooklin Bums, Franziska, Karate, Los Fastidios, Meganoidi, Mr.T-Bone & Jlo, Travoltas, Tre Allegri Ragazzi Morti, Vallanzaska, Verdena, Avion Travel, Giuliano Palma, Timoria, Sonic Youth
+ 2001
Cesare Basile, Cristina Donà, Flor, Folkabbestia, Hugo Race, Linea77, Mario Venuti, Marlene Kuntz, Mau Mau, New Wet Kojak, Niccolò Fabi, Old Time Relijun, Otto Ohm, Patty Smith, Ruff Selector, Sepiatone, Shandon, Ustmamò, Silvia Salemi
+ 2000
Amici di Roland, Brutopop, Burning Heads, Cesare Basile + Hugo Race, Frumpies, Scisma
+ 1999
Amici Di Roland, Bisca, Dalek, Flor, Karate, Gata Negra, Malfunk, N.O.M., Polina, The Lapse, Trionacria
+ 1998
24 Grana, Angeli, Calura, Cesare Basile, Le Loup Garou, Lydia Lunch, Malfunk, Minox, Prozac+, Soon, Rasta Family, Trumans Water
+ 1997
99 Posse, Bisca, Cesare Basile, Flor, Le Loup Garou, Malfunk, Marousse, Prohibition, Steve Wynn, Yellocake
//
compilation/mixtape: EYO#10,
EYO#09, EYO#08, EYO#07, EYO#06, EYO#05, EYO#04, EYO#03, EYO#02, EYO#01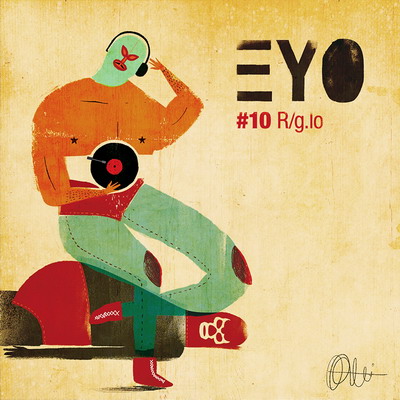 // remix per i Brigantini del brano: Moviti Femmu (in vendita su I Tunes)
Motivi
Femmu (DJ renato/g.lo & The Bastard Hands)
su un tappeto sonoro che miscela vibrazioni dancehall e atmosfere reggaeton Barbaro dei Brigantini incontra personaggi dallo slang jamaicano, DJ renato/g.lo si inserisce nell'incomprensibile dialogo con scratch taglienti che condiscono una base sfrenata ed incalzante realizzata con la crew The Bastard Hands. Un brano dal profilo dance che ha tutti i numeri per diventare una hit track ! Du iu laich it ??? Moviti femmu !!!
Mixed and recorded @ SouthlandStudio

// intervista @ ITALIA 1 - Lucignolo 2.0 (2013)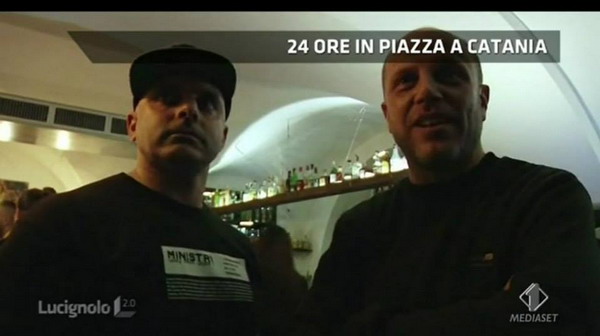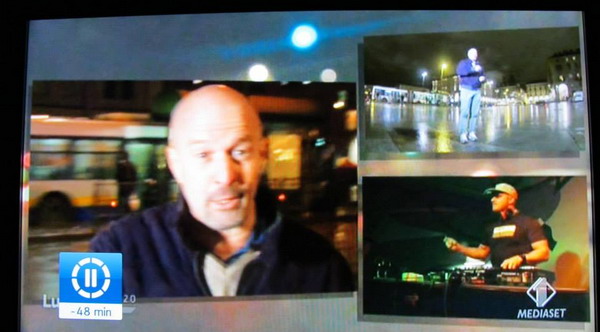 + Suburban Live Set - Rassegna per Gruppi Emergenti (CT.08/07/06/05/03/02/01/00
+ Clash Tribute (CT.13.11.10.03
...capa pelata, look metropolitano, uno dei più conosciuti DJ rock delle ultime stagioni....ha messo a disposizione un campionario smisurato di dischi sempre al passo con le novità…
...senza alcun dubbio il più affermato nel genere grazie ad un curriculum che conta centinaia di esibizioni...
...uno dei più poliedrici ed affermati DJ della scena alternativa siciliana
…